Firstly, break the seal is the quest required to make Valkyrie Equips
Such as Valkyrie armor, Valkyrie Manteau, Valkyrie Shield, Valkyrie Shoes,
Nile and Sleipnir.
Lets do this step by step for first timers.
Talk to Dark Valkyrie in the center fountain of Prontera
for the item requirements.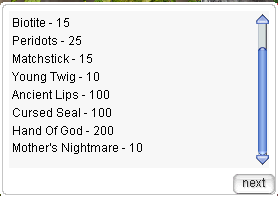 After you are done taking the quest, you will receive
1 random castle drop from Dark Valkyrie which is a proof
that you just had broken the seal.
This castle drop is included when making the valkyrie equips
that will be later on discussed.